Was going to pass through Juneau, Alaska on my want to Kake, Alaska to visit family members. My Mom said I should go by and see the man who was her friend for many years. He had some tools that belonged to our ancestor wood carvers. I wanted to see the tools and speak to the man.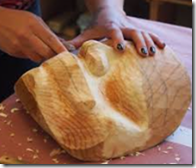 He was an accomplished wood carver and appreciated Tlingit imagery in masks and totems. As I approached his door I remembered a day long ago when I was very young and he held up the carving he was working on. Then he opened the door.
I said, "Hi, I am Edna's daughter." because it had been decades since I last saw him and I was sure I needed to identify myself.
He smiled and said, "Oh, yes. I remember you. You ran screaming from my house when I showed you the Kooshdaka I was carving." (Kooshdaka is a shape-changing spirit in our clan histories)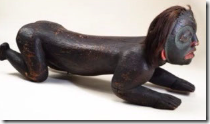 I was certainly surprised . He was in his 80's and very alert. We remembered many days long ago, friends and events we each remembered. I asked to see the carving tools from Kake carvers. I even hoped he would sell them to me and I could take them back to Kake. But he held them dear and would not part with them.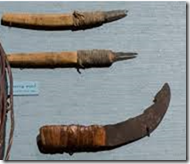 While we talked he lead us to his back yard where he has snared several small birds. He continued our conversation as he carefully released a bird from the net, banded it's leg and logged in a journal. I was amazed that he could keep up our conversations, remember so much  and do something so intricate.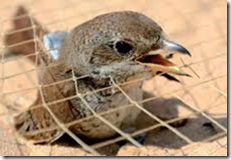 This is what old age can be like. Friends dropping in. Memories shared. And he is still contributing to the world of science that he loved while working. He was helping to map the migration of birds to that part of Alaska. I could only hope more elders would have such "golden years".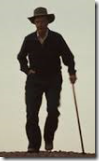 NOTE: Citizen Science Projects – National Geographic Society
Get ideas for how you can participate in citizen science—projects in which volunteers and scientists work together to answer real-world questions and gather data. Check out two of National Geographic's preeminent citizen science projects: the Great Nature Project and FieldScope.