In 1989 a solar flare caused a blackout centered in Quebec, Canada that damaged systems as far away as New Jersey. In 2003, a massive power blackout left approximately 50 million people without power for up to two days. 11 people died during the blackout. Southeast Canada and Northeast USA were affected. Many people responded with mass hysteria and others began looting. Confusion resulted because most 0f the people  did not  know what to do and were totally unprepared. A state of emergency was declared.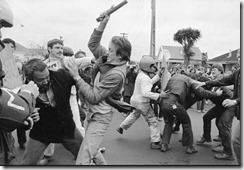 Space.com ranked a solar storm in December 2006 as the worst, and U.S. government officials reported that the event disrupted satellite communications and GPS signals for about 10 minutes and damaged the satellite that took the picture of the storm. Solar storms cause electricity blackouts often. In 2013, Space.com ranked the solar storm that caused a blackout as the fourth worst in history. Are these storms becoming more frequent and stronger?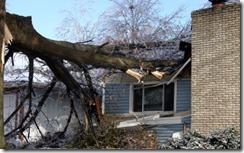 People who called for help in 0ne solar storm electricity blackout were told (if they could contact anyone), that help would come soon as possible. It could take several days, maybe a week.

When help arrived in four days to remove a tree that fell on the line, city workers informed them they would need to order a new part to install on the new line. Now in addition to the initial days waiting  for help this new information meant the power could not be turned on and the refrigerator and freezer would thaw. These people had a well that could not draw water without electricity.
They cooked as much food as they could and lived for several  days from food in coolers. Neighbors were invited to help eat the food before it could spoil. They stocked up on bottled water and waited.This is one example of the impact of a solar storm blackout on only one household.
There are other disasters that threaten our electric grid. Earthquakes, wildfires and hurricanes would surely cause blackouts as well. In these emergencies what could people have done?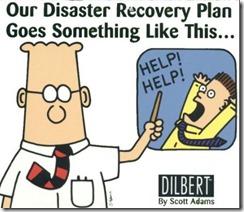 As Aristotle (a Greek philosopher and scientist, b.384 B.C.), once said:
"Happiness belongs to the self-sufficient".
Let's explore the idea of being prepared and self-sufficient.
Electricity is the lifeblood of the modern world. Food, transportation, medical facilities and communication systems all need it to function. Understanding and preparing for life without shelter, food, water or electricity for a short time  would be desirable.
I remember reading that during one extended wait for things to be back to normal, people living near an Amish community turned to these neighbors for information on how to live without electricity!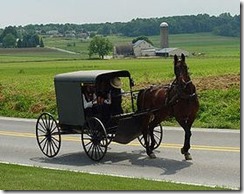 Not many of us have such resourceful neighbors to give us helpful advice.
In September 2011 by husband, daughter and I were evacuated for 9 days due to a wildfire.   We had cars and a truck (fortunately) filled with gas which allowed us to flee with 2 dogs, 2 cats and 4 chickens.  From now on we plan to have our vehicles full of gas all the time because we live in a rural area. We had time to take food, water, medical prescriptions  and a few clothes before we left the house. We had some  cash between us and credit cards to help us. We took our cell phones and laptops. The fire was near.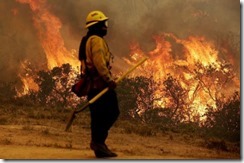 While evacuated, we were able to keep up with news of the fire with our computer  using a library in the next town that had  wi-fi. We visited the  evacuation building closest to our property to get more accurate and timely information. After 9 days we were allowed in to see our property. Fortunately our house and detached garage were not burned. We lost 2 greenhouses and a equipment storage building.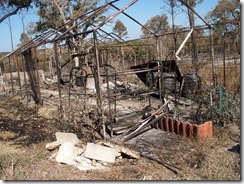 All food in refrigerator and freezer were ruined. We waited for electricity and water to be turned on when we were allowed back into our home. We were told it might take 1-2 weeks to get to us. We set up our camping gear and prepared to wait. To our surprise,  both water and electricity crews were at the property in just 3 days. The worst was over in two weeks and we could begin clean up.
We thought later that if we had time, we could have watered the roof and grounds around the buildings . We also thought we should have taken the food from the refrigerator and freezer to the evacuation shelter instead of letting it spoil. We did not have time for these things as we needed to evacuate quickly. We know if we are ever evacuated again we will try to take the food to local shelters.
Now we are putting together Grab and Go tubs to throw into our vehicles if we need to leave in a hurry again. Included are flashlights, lots of batteries, medical emergency kits,  a camping propane stove,  coolers for food and drink, camp dishes and clothing. (The list keeps growing,but we weed out things are are not strictly "survival".
If we have time we will include things we usually take when camping such as a tent, cots, sleeping bags, a portable toilet, and folding camp chairs.  Notice; all this is electricity free and aimed at our survival for short periods of time.
We include a list in our tubs of things we should take as well. Laptops, cell phones (Hopefully fully charged), Charging cables for everything. We should be able to survive either on the road  camping or in motels distant from the fire (that would not object to our animals.) The library or motel would be where we could keep our laptops and cell phones charged.
Disaster preparedness is a form of freedom from fear.
With the ancient Greek, Aristotle, I think that being Self-Sufficient is a form of happiness.