My daughter, Catherine and I have observed in Arlington and Austin, Texas shopping Malls are disappearing. We wondered if this was just local or national.
The CEO of a major shopping mall building company recently warned that "within 10 to 15 years" the shopping mall "will be a historical anachronism — a 60-year aberration that no longer meets the public's needs."
https://www.jacobinmag.com/2014/04/the-last-shopping-mall/
Here are two abandoned malls we saw in Austin recently.
We thought of The Mall of America, a shopping mall in Bloomington, Minnesota, a suburb of the Twin Cities of Minneapolis and St Paul, Minnesota.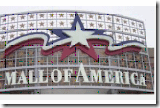 Several relatives have tried to lure us to the mall when we visited Minnesota and we declined believing a mall was the last place for us! We were told…..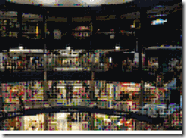 With over 500 stores, anchors include Macy's, Bloomingdale's, Nordstrom, Sears, Nickelodeon Universe, AMC Theatres, Underwater Adventures Aquarium, and IKEA.
how BUSY it always is and how ENTERTAINING the mall is.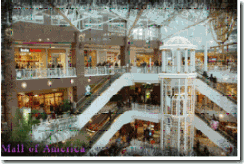 The mall covers 96.4 acres of retail, restaurants, movie theaters and disney-type rides and entertainments. All the things we have tried to avoid as we sought a quiet, sustainable, green lifestyle.
We did not see a reason to go see the marvel. Now we wondered if  The Mall of the Americas was failing as well.
Catherine and I were spell bound when our investigations revealed facts we were unaware of. This Mall is GREEN and successful. It is a model for other retail space to follow and it continues to add green projects. Here are the faqs!
Minnesota has very cold winters.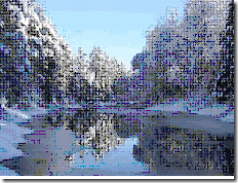 Yet only the Mall's entrances and some below ground areas are heated. Heat for the common areas comes through skylights designed to let the light and heat in but to not let it pass back out. Skylights allow about 70 percent of natural light to enter the Mall. Most of the comfortable 70 degree  heat is produced by the skyling, light fixtures and the body heat of the 40 million visitors in the mall. Even during winter, air conditioning systems may still need to be turn on during peak business hours to create a comfortable indoor environment. Individuals stores do have heating systems if needed.
Other GREEN FAQS about the Minnesota Mall:
60 percent of waste is recycled
2,400 tons of food waste feeds more than one million hogs annually
Fat from restaurant fryers is converted to 4,000 pounds of bio-diesel per month
water-efficient toilets use 1.6 gallons of water per flush
(average toilet uses 3 gallons/flush)
30,000 live plants and 300 live trees act as natural air purifies throughout the Mall
A recent press release announced ongoing improvements. The SageGlass installation at Mall of America will primarily operate automatically via light sensors, changing tint as the sun intensifies and moves west throughout the day. Tinting can also be controlled manually as needed for special events at the Mall that would require customized glare or heat management. SageGlass is electronically tintable dynamic glass that maximizes daylight and outdoor views while controlling glare and heat gain. Integrated design firm DLR Group of Chicago saw SageGlass as a proven way to achieve this balance.
The mall has over 40 million visitors a year, from Minnesota, Wisconsin, Iowa and the Dakotas as well as Illinois, Ohio and Canada. It seems that a mall can be successful and green.  I am sorry I missed experiencing this wonderful retail space. If I ever have another chance, I will rush out to see it.
for more about disappearing Malls in America and perhaps even in the world:
Dan Bell: Inside America's dead shopping malls
Dan Bell Dead Mall Series

e information about the loss of malls all over America and perhaps even the world: