I posted this on my facebook page.
https://www.facebook.com/profile.php?id=100006289247823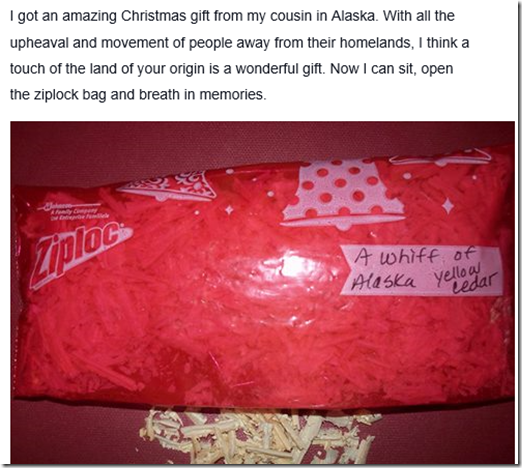 Thinking about the Whiff of Alaska sent to me for Christmas I remembered another Whiff of Alaska.
Climbing Mt Roberts behind Juneau Alaska, I knew I probably would not come back to this, my childhood home as I live now in Texas.
Eating lunch, I noticed nobody was paying attention to me. Bud was dozing…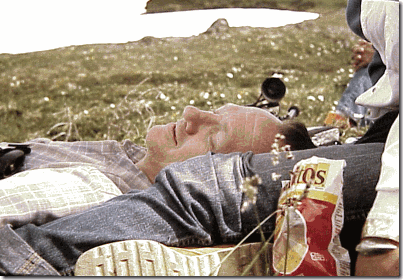 Catherine and Pete were relaxing and enjoying the scenery and not paying any attention to me.  I found an empty jar in my backpack.
I opened the jar and "caught some Alaska Mountain Air".
The jar made it back to my current home in Texas intact and I placed it on a book shelf. Every time it caught my eye as I passed the jar, I smiled to myself.
One day, my husband picked up the jar and unscrewed the lid. Before I could respond, he said, "what is this doing here?" and he opened the jar.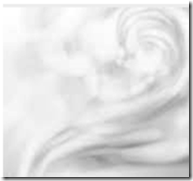 As he stood peering into the jar. I yelled, "You let all my Alaska Mt. air out!" Darn!!!