I am experimenting with a pressure cooker to can the abundance I anticipate from my gardens.
I have had to overcome my fear of pressure cookers based on the rumors I heard as a younger person. Several discussions about blowups that coated the kitchen with food kept me from ever trying to use a pressure cooker.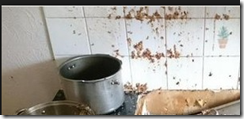 Now we hear that pressure cookers are used in bombs! YIKES!
I heard these stories often so I never wanted to cook with a pressure cooker although I knew it was faster and used less electricity or fuel. I decided it was time to get over my fear and save fuel as I was trying to "green" up my life. I read lots of stuff on the internet and I was convinced that the newer pressure cookers were improved. Although manufacturers acknowledged the earlier kitchen problems they said there were better measures built into the newer ones.
So I bought a Pressure cooker planning to learn to use it to can and cook. It sat on the shelf for a couple of months while I got myself under control. (Life long fears are hard to dismiss from your mind).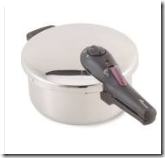 Finally, I "bit the bullet" as my late husband used to say and ran a preliminary test. It went well. Then I tried 2 recipes, one for poor cuts of beef and with this recipe and I ran into trouble,
I burned the food and put a thick burned layer on the pot. Although the beef was scorched, the tenderness and flavor was encouraging. Getting the burned layer out of the pot was a chore!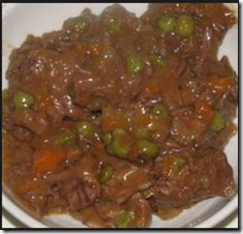 After several days, I tried a chicken recipe. It turned out great. Tender and seasoned to perfection. I detected a small presence of hot pepper and checked the recipe I used. I had printed out the beef and the chicken recipes on 4×6 index card. I had followed the beef recipe when I cooked the chicken! I loved the tender, slightly spicy chicken so I will do that again.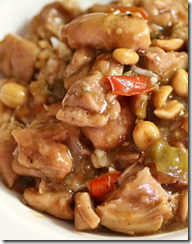 Now I was ready to try canning some cooked black beans. I followed the instructions carefully and began the canning temperature. It all seemed to go well but when I opened the pressure cooker, the inside was full of black bean juice and one quart obviously had leaked as the lid was loose. I did not screw it on correctly, or maybe I filled the jar too full. I will work on that.
The second quart jar was sealed! One success.
I was assured if there was a problem and a jar didn't seal the food was perfectly OK to eat, even though it could not be stored in the pantry.
We were going to a friends home and wanted to bring something to the potluck. My daughter and I sat at the kitchen table with the pureed beans, and we mixed various spices and even sour cream with the mashed beans. The best flavor came from the following mixture.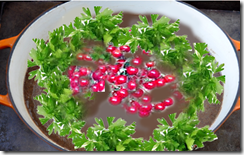 I will give you our experimental mixture but you can adjust the recipe to the amount of cooked black beans you have. Everything is added "to taste". This really was delicious.
Black Bean Dip
1 quart of black beans pureed to a thick paste (too thick for our dip)
We added a pinch of salt several times to adjust the amount. (About ½ teaspoon)
We added ½ teaspoon Chipotle seasoning, then added more "to taste".
The mix was still too thick so we added tomato salsa until the mix was easy to pick up on a tortilla chip. (I think you could add a tomato hot sauce instead for the same reason.)
We left the bean dip in the refrigerator overnight. We found that leaving it overnight melded the flavors, and improved the taste.
We lined a bowl with iceberg lettuce leaves and put the black bean dip in the middle. We waited until we were ready to eat and spread cilantro leave tips all over the top and added small grape tomatoes. Pile a lot of cilantro tips and grape tomatoes so everyone can dip tomato, cilantro and bean dip on each corn chip.