Years ago I read an article about how sunflowers track the sun. Until then I did not know this wonderful information. I had gone through life unaware that sunflowers followed the sun all day, recording the path in the fibers of it's stem. Then when the sun went down, the stem slowly released the tension in the twisted fibers allowing the flower to face east, awaiting the sunrise the next day.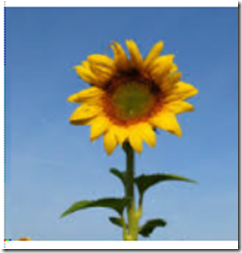 How wonderful, I thought. I watched for some time and observed this revelation to be true.
At that time, the art world was producing "kinetic art." Art that responded to the presence of viewers. Many kinetic art installations had spires of metal that moved slowly as the air you displaced reached the installation.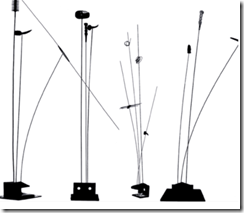 I had a wonderful thought. I lacked the knowledge to make this happen, but I talked to several engineers and my husband about how a sculpture could be made to track the sun like a sunflower does.
Today there are a lot of solar tracker designs as sun tracking has many applications that have a practical applications and a variety of solutions.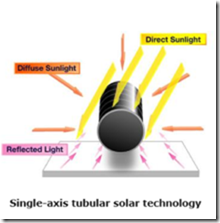 Engineers are very practical men and could not see how they could apply solar tracking to the art sculptures I had in mind at that time. I could not get them to help me with the technical aspects and I am not able to do the project by myself so it was put on my "back burner". Maybe someday, I thought.
However, today I found something on the internet that makes me smile. Here is the "kinetic art" I so wanted to design, someone did it!!!!. And it is beautiful with a practical function as well.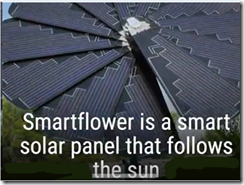 https://www.facebook.com/techinsider/videos/685474981650861/