A few months ago, my hair was getting too long and needed cutting. My Daughter, Catherine who has very thick hair also wanted a hair cut. With summer well on it's way, we thought short hair might be cooler.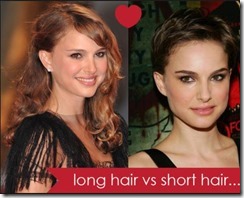 We didn't think either one of us would miraculously become glamorous, just more comfortable.
We remembered that  Catherine's older sister had donated hair to help kids. She told us just to go to the website for instructions.

I went to their website. We decided to measure each of our lengths to see if it either of our hair lengths met the criteria for "Wigs for Kids".  Well, neither of us used chemicals to treat our hair or colored our hair. We didn't weave our hair into "dreadlocks". Seemed like we were ok if we each had 12 inches to cut.
So I looked for a nearby hair salon that was recommended by "Wigs for Kids." We live in  South-central Texas and the nearest one is listed in North Texas. Texas is a BIG state. We printed out the information from the site and went to Great Clips in Bastrop TX and asked if the hair stylists know how to do this. They said yes and measured both Catherine and my hair. We both qualified with 12 inches to share!!!! Here is my starting length.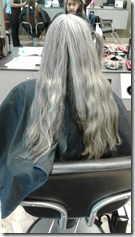 Catherine's hair  was fuller and longer than mine.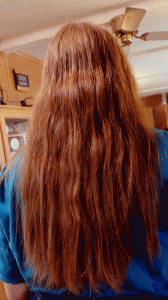 We each had a different hair dresser. Mine said she would leave enough hair, she would cut mine in a "pixie". I did not know what that meant (I am 74 and rarely go to have a hair cut). I certainly did not know there was a thing called a SHORT PIXIE.
Yikes…RESULTS LEFT ME KNOWING WHAT A SHEEP MUST FEEL LIKE AFTER BEING SHORN.
When I left the hair salon I looked like this: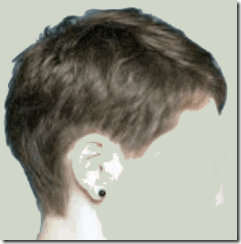 Most of the time now I look like a candidate for a spiked hair style. I do not think I looked younger as promised. I look like an old gal  trying to relate to my younger relatives.
OR I looked like those women who collaborated with the enemy in WWII.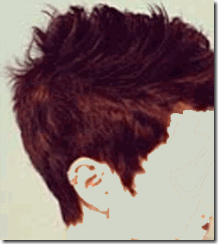 Either way I am SHORN.
Catherine had longer hair so she did not get the short pixie look.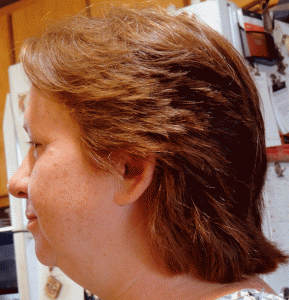 from Catherine to me (her hair was longer to start with so she did not have the shock and awe I felt)
The bright side is:
It is out of your face.
It is wash and wear.
When it grows out it will look really nice with the layering that it has.
It will take a long time to get into your eyes as it grows out.
And the best part is — It Helps Kids!!!
Our hair donations are in the mail.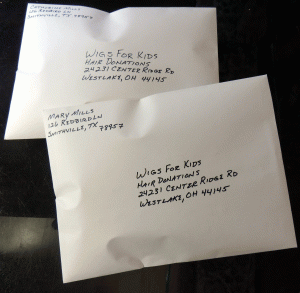 If you are interested or know someone who would like to know how to help:
Wigs for Kids  |  Address: 24231 Center Ridge Rd. | Westlake OH, 44145
Phone: 440.333.4433