When I was young the people around me were my Grandmother, Aunts, Uncles, Mother and Father and cousins of various ages. I never thought this was something that would change radically when I became an adult. I never gave it much thought to the way my life was becoming segregated away from my extended family.

I married and moved from Alaska to Texas, my sister married and moved to the Eastern Coast of the United States and my brother raised his family on the Western Coast.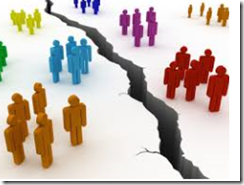 Since my Texas family was young and I was busy with keeping house, providing schooling both for my kids and myself and later working a 9-5 job I had little time for contemplation.
Traveling was very expensive so I did not see my Parents, Grandmother, Aunts, Uncles, Brother or Sister for many years and even then not often. My brother, sister and I had entered the era of the "nuclear family"- described as a Mother, Father and children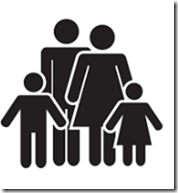 Individuals moving away from extended families was part of decades in which American society became stressed in new ways because of this physical and social isolation. Not having members of your extended family meant that you and you and your husband were responsible for all things that happen in any family. There were no Grandparents or other relatives to help when emergencies arose. You could not be guided by advice from your elders or other family members. You as parents were really on your own.
Many of the ills of American society are rooted in this isolation of families. Children became "latchkey" kids who spent time without adult supervision while adults rarely had time to spend communicating with them while trying to keep a household running.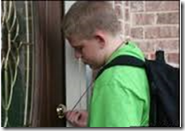 People who wrote the commercials were well aware of the children's need for guidance and were ready to step in to provide commercials that told children how to be happy by buying more, bigger, brighter and expensive things. Kids left home seeking the brighter more alluring life seen on TV and in movies. Kids often found themselves really on their own.
Now I am over 70 years old. I look back on the paths of my life and see how breaking ties of families make individuals easy to manipulate by media and predatory people. I see kids trying to go to college with rising costs for housing and classes while old folks are becoming more and more lonely. I ask myself, how do we solve these problems?
As I have often done, I turned on my computer- and found some suggestions and answers.
Intergenerational programs around the United States try to break down many of the physical and social barriers between the generations, and provide activities for seniors and youth that offer opportunities for mutually beneficial learning.
Just Goggle "seniors and youth programs" and you will find many possible solutions.