Tiny houses are becoming a popular reaction against "Mac-Mansions".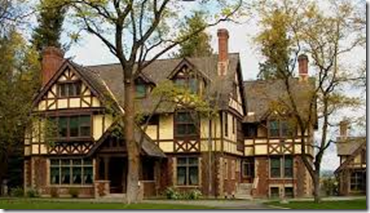 My husband converted a small school bus that was originally from a small Texas town into an "RV". The converted bus became part of our family for over two decades and we all loved it.
It was our "tiny house" with stove, refrigerator, convertible table/bed, toilet, hammock and storage for all our gear. My husband was a genius in space planning. Our family of five survived living in this small home, sometimes for months while taking trips to Alaska and all over Texas. We drove to visit relatives in both the east and west coast of the US. We handled the restricted living area by exploring the world outside every chance we got. I suspect living in a tiny house, we would spend most of our days out in the world exploring our environment only staying indoors for storms or eating and sleeping.